Fowl & Fodder's Downtown Adventure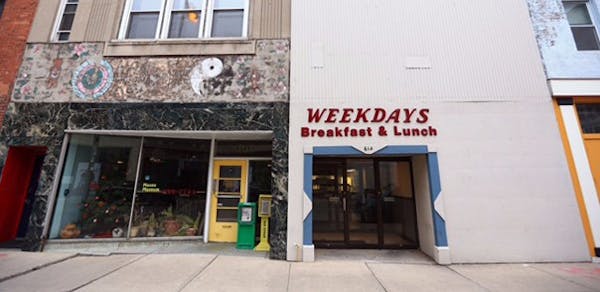 As many of you know, Fowl & Fodder is heading downtown to 614 Adams Street to open up their second location. Perhaps no one is more excited to welcome Fowl & Fodder than downtown resident and up-and-coming real estate developer, Matt Rubin, President and CEO of Crane Development.
Matt, his brother Simon and associate Alex Paul, founded Crane Development to accelerate urban revitalization in downtown Toledo. They are also devoted Fowl & Fodder breakfast fanatics, and passionate about bringing their favorite local restaurant downtown for others to enjoy.
In February 2015, Crane Development acquired a vacant restaurant property at 614 Adams Street. Most recently operating as Weekdays and soon to be F&F, the two-story, 3,000 square foot historic building was constructed in 1887.
The parcel has served a variety of uses throughout Toledo's history. Some of these include a grocery store, bookstore and various restaurants. The building is next door to Bleak House Coffee and just steps away from ProMedica's new headquarters, One Seagate, One Government Center, LaSalle apartments, Huntington Center and the historic Valentine Theater.
In addition to investing and developing downtown properties, Crane Development is pursuing public and private funding opportunities for the Complete Streets infrastructure improvements to the 600 block of Adams Street. These modern improvements will encourage foot, bike and vehicular traffic downtown, not to mention attract even more high-quality business ventures to the area. Together, we're working with Toledo to create a unique and flavorful downtown destination.
Look for more updates on the build-out and about the development of the 600 Adams block in the coming weeks. Learn more about Crane Development at cranedevelopment.com and on our Facebook Page.
We're extremely excited to be part of Fowl & Fodder's next chapter, and to help bring another incredible local business to downtown Toledo. Please, reach out and let us know what you think. Tell us, what kind of improvements would you still like to see downtown?